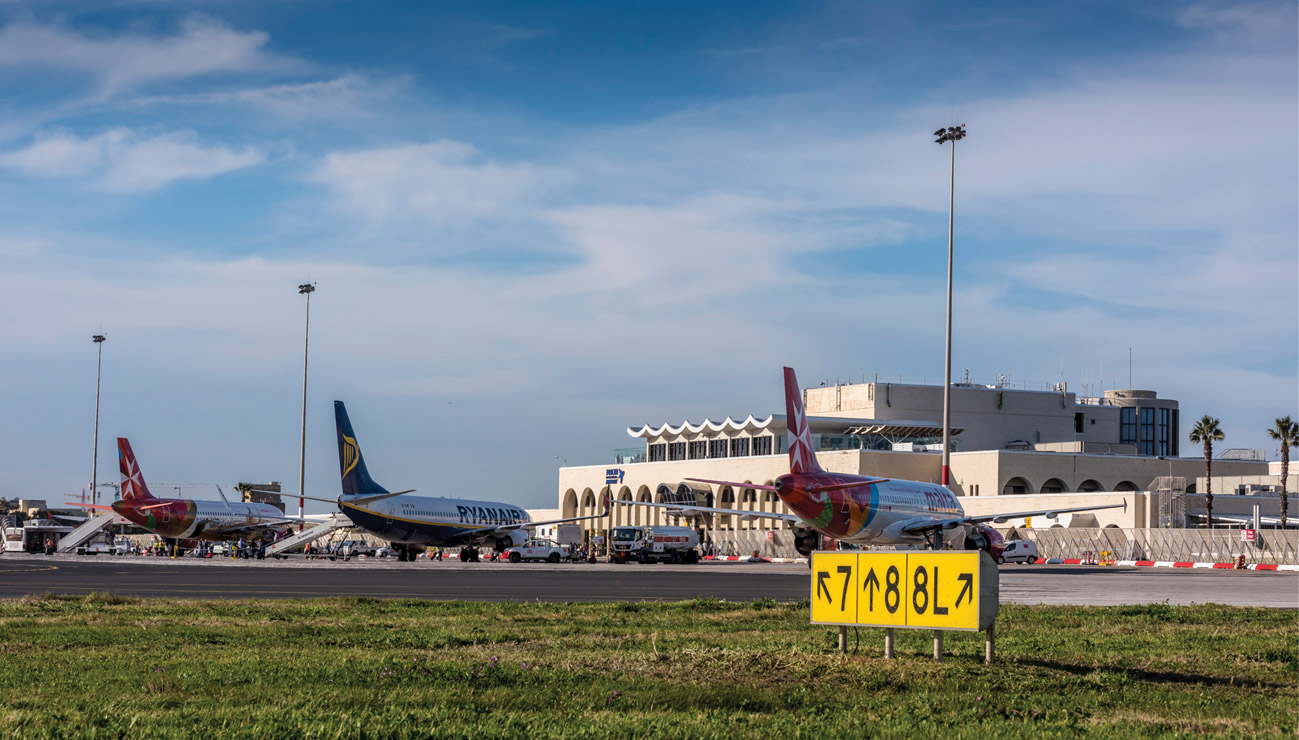 Added 30 October 2022
Strengthening Malta's position in the European Markets, tapping into new and emerging geographical markets and niches, and attracting growth in tourist arrivals during shoulder months of the year, are on the forefront of the Malta Tourism Authority's Agenda for the rest of 2022 and moving on into 2023.
This was stated by Mr Carlo Micallef, Chief Executive Officer of the MTA during the press conference organised by Malta International Airport, to announce the Airport's results for the first six months of the year.
Mr Micallef said that despite the pandemic's threat still being present, and with a range of other factors impacting travel within the European region, tourism recovery in the second quarter of 2022 happened at a more accelerated rate than it was originally anticipated by industry experts – a trend which has been observed both in Malta and also in other countries.
"Naturally, this has created a mismatch between anticipated demand and consequently with the provision of supply against the actual demand which was experienced in the past 3 months," he added.
Strong Tourism Demand to Malta
Mr Micallef said that there is a strong demand for tourism to Malta, which is highly evident when looking at the very high seat load factors being operated by airline operators this summer, adding that Malta's major limiting factor at the moment is caused by the international shortage of airline and airport capacity in key source markets like the United Kingdom and Germany.
Notwithstanding, in June this year, the number of airline seats loaded on the Malta routes stood at 82% of June 2019 levels, while seat load factors went up from 84.1% in June 2019 to 85.5% in June this year. This signifies that the gap between this year and peak-year 2019 is getting narrower.
"The international shortage of airline capacity underlines the importance of a national carrier for an island which is almost entirely dependent on air travel," Mr Micallef stated.
On the results which were presented today Mr Micallef noted that even in view of the fact that the first three months of the year were heavily impacted by the Omicron variant and the different levels of COVID-19 Travel Restrictions, "it is very positive to see markets like France, Poland and Hungary registering a performance better than in 2019, and countries like The Netherlands and Austria being very close to 2019 levels, especially when considering that 2019 was Malta's record year.
On concluding, Mr Carlo Micallef said that the Malta Tourism Authority is looking ahead, and while there are several challenges, like the post-COVID Economic Scenario, rising fuel and food costs, as well as longer-term climate change induced pressures on aviation costs, "we are confident that together with the Malta International Airport, the Minister for Tourism, and the Government's backing, and also hand in hand with our partners in the industry, we shall recover tourism and rebuild on even stronger foundations."
"Malta's tourism optics are now focused on the ongoing priority – that being the recovery stage. The second step is to undergo a thorough analysis of nowadays tourism demands and adapt accordingly. Thirdly, a total revitalization aimed at revitalising the Maltese hospitality sector. Our aim needs to continue being that of nurturing the principles of quality and quantity together within Malta's tourism product. This needs to be exactly the mentality for the upcoming years. The emphasis on striking a balance between volumes and quality needs to be a consensual priority. Quality is not just luxury but needs to be a satisfactory mandatory requisite in a tourist's daily experience in Malta," outlined Minister for Tourism Clayton Bartolo.