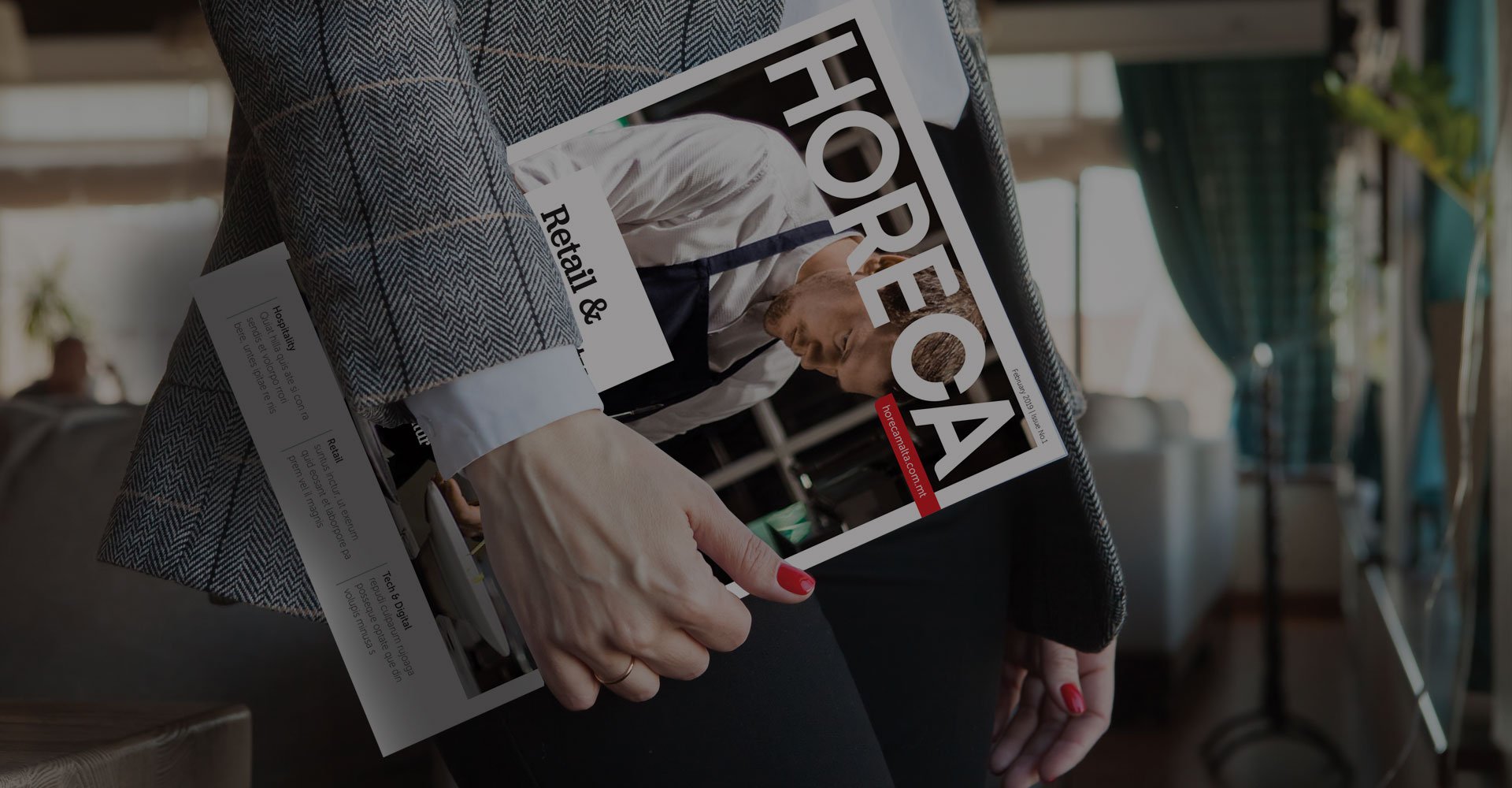 Horeca Magazine is an essential resource for all professionals involved in the Hospitality industry.
The publication presents a fresh, authoritative look at the industry through topical features, operator interviews, case studies and exclusive regular opinions from leading figures. Horeca Magazine is a great read and an incredibly useful resource for all professionals involved in the hospitality market.
Key decision-makers are able to keep ahead of the curve with dynamic editorial covering the latest product innovations, technology and food and beverage trends. Horeca Magazine is an essential resource for those wanting to thrive in this lucrative market.
Tonio graduated B.A. Honours in Communication Studies from the University of Malta in 1993. The course covered topics such as Journalism, PR Scripting, Marketing and Advertising.
Tonio's professional career spans over twenty years heading Marketing departments at leading Group of Companies such as Forestals, AFS, Ocean Basket and Telepizza. Tonio joined Mailbox in April 2019 as General Manager and is also the editor of Horeca magazine from the Group's publishing arm.

---
Joe Vella
Joe Vella's career has seen him progress from a humble beginning with his family's bakery in Qormi to a top-level career as Executive Chef at some of Malta's foremost dining destinations.

---
Josef Bonello
Anointed by the god Bacchus himself as one of his most loyal prophets, Joséf was entrusted with the sacred mission of bringing wine to people very early on in his adult life.

---
Elsa Messi
Food connoisseur, freelance writer, blogger, curiosity feeder and travel queen. Londoner who has lived in Tokyo and is now based in Malta.

---
Mark Camilleri
Mark has had a successful career in the hospitality industry. After studying Food Preparation and Production at the Institute of Tourism Studies, he worked as a private chef for several years.
---

---
Jo Caruana
Jo is a journalist, editor, business owner, and actress. She runs WriteMeAnything.com – a full-service content agency that puts together the words for print and online media.

---
Kristina Cassar Dowling
Kristina is a journalist, blogger and writer who focuses on food culture, the arts and sustainable lifestyles. Kristina is a freelance writer who also focuses on human stories, business and other niches.

---
Lorna Camilleri-Bonici
Lorna is Director of Finance at the Hilton Malta with over 20 years of experience working in the Travel and Hospitality industries.