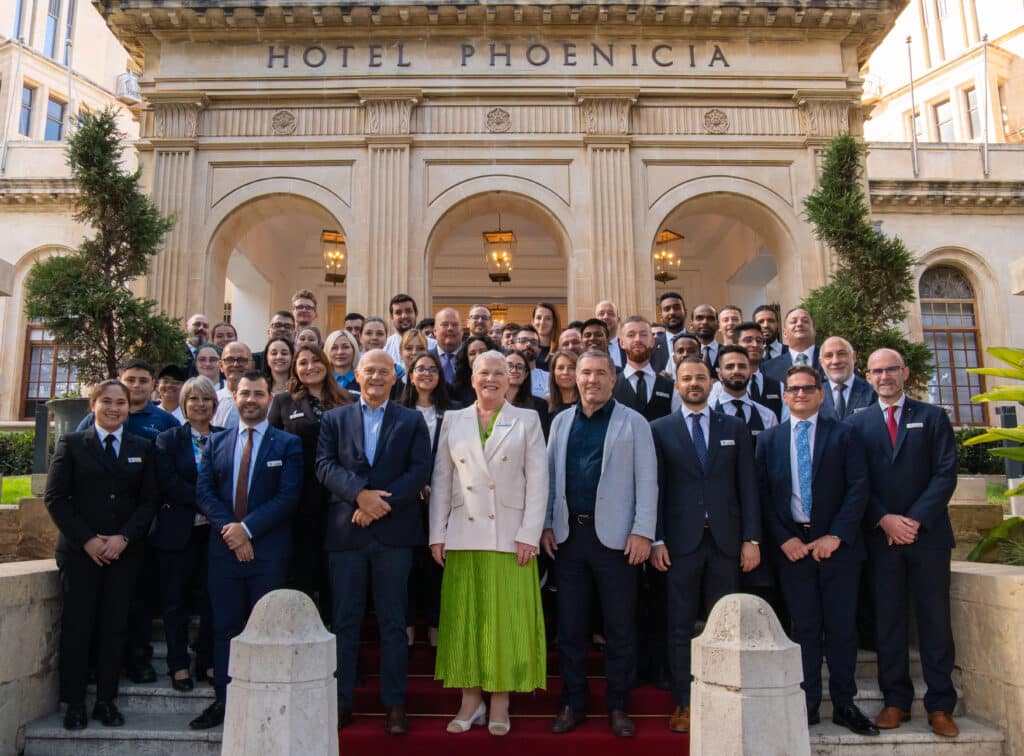 The Phoenicia Malta Hotel ranked as the third best hotel in central and southern Europe by Condé Nast Traveller.
Added: 5 October 2023
Condé Nast Traveler today announced the results of its annual Readers' Choice Awards with Phoenicia Malta recognized as one of the Top 3 Hotels in Central and Southern Europe.
More than 520,000 Condé Nast Traveler readers submitted responses rating their travel experience sacross the globe to offer a comprehensive look at the places they eagerly anticipate revisiting. The Readers' Choice Awards, with their unparalleled legacy as the travel industry's longest-running and most prestigious accolades, remain the ultimate symbol and acknowledgment of excellence within the travel sector. The full list of winners can be found here.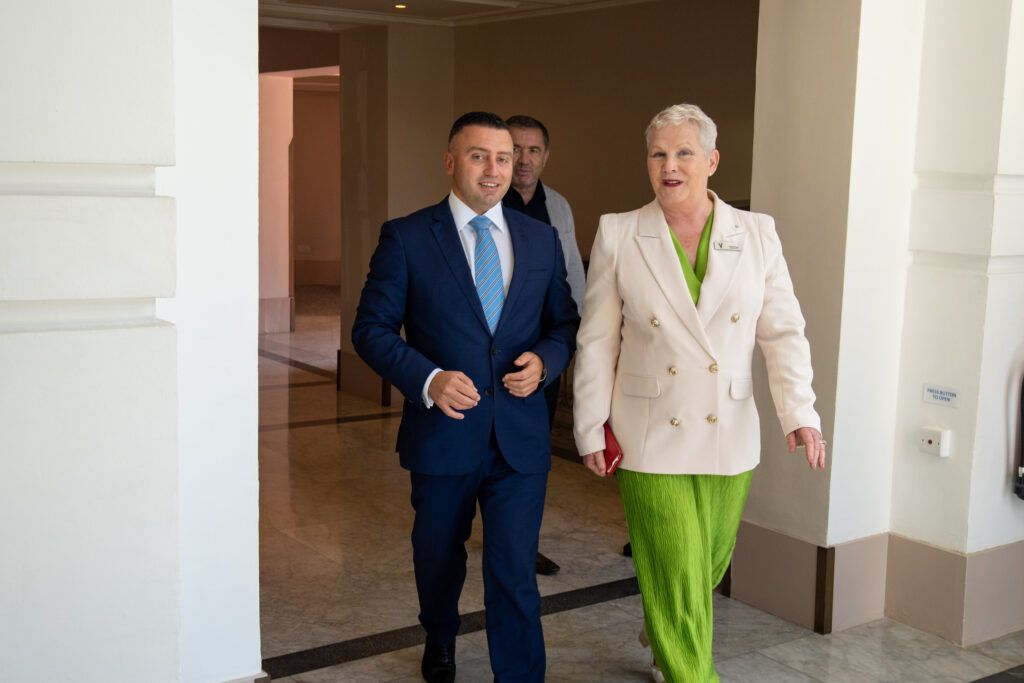 Clayton Bartolo, Minister for Tourism (left), with Robyn Pratt, General Manager, Phoenicia Hotel
"We are deeply honoured to be included on this prestigious list, especially as it reflects the votes andfeedback of our guests. At The Phoenicia Malta, we take great pride in providing warm, personalized hospitality, and it's truly a source of pride to see valued guests returning year after year. I want toexpress my heartfelt gratitude to our exceptional team, whose unwavering dedication ensures that we consistently fulfill The Phoenicia promise. I also want to extend my thanks to all our guests who continue to choose us as their preferred hotel in Malta. We look forward to welcoming you to The Phoenicia Malta soon," said Mark Shaw, Owner of The Phoenicia Malta.
The Phoenicia Malta is a prestigious 5-star hotel set on the doorstep of Malta's capital city Valletta, recognized as a UNESCO World Heritage Site. Set amidst seven acres of landscaped gardens, the property is a distinguished member of The Leading Hotels of the World and offers 132 rooms and suites,an enchanting infinity pool, and the Phoenicia Spa & Wellness. Culinary delights abound with multiple dining options. The hotel also features an array of unique venues, perfect for hosting corporate and special occasion gatherings of all sizes. Whether travelling on business or leisure, The Phoenicia Malta stands as an unparalleled choice.
The 2023 Readers' Choice Awards are published on Condé Nast Traveler's website at cntraveler.com/rca and celebrated in the November issue