Tuva, currently serving as the sommelier at Gracy's Arts & Supper Club, shared insights into her remarkable journey, her selection process for the restaurant's wine list, and her vision for the future of the wine industry.
Tuva's journey into the world of wine began during her culinary studies at one of Norway's oldest Wine Bars, boasting a cellar dating back to the 1400s. Immersed in the culinary wonders of wine tastings, she discovered an insatiable curiosity that led her to pursue a career as a sommelier.
Guided by two seasoned professionals, Tuva embarked on a wine education journey at the tender age of 19, ultimately earning her Sommelier Certificate as the youngest ever in Norway at NSU. When asked about the most crucial skills for a sommelier, Tuva emphasized the importance of staying interested and continuously acquiring knowledge. "The world of wine is ever-evolving, necessitating a constant pursuit of understanding and exploration."
At Gracy's Art & Supper Club, Tuva plays a pivotal role in curating the restaurant's wine selection. Reflecting her personal preferences, the wine list showcases a profound love for Champagne and Bordeaux.
However, she balances these classic choices with the inclusion of grower Champagnes and lesser-known, smaller wine producers, ensuring an array of options for the discerning diner.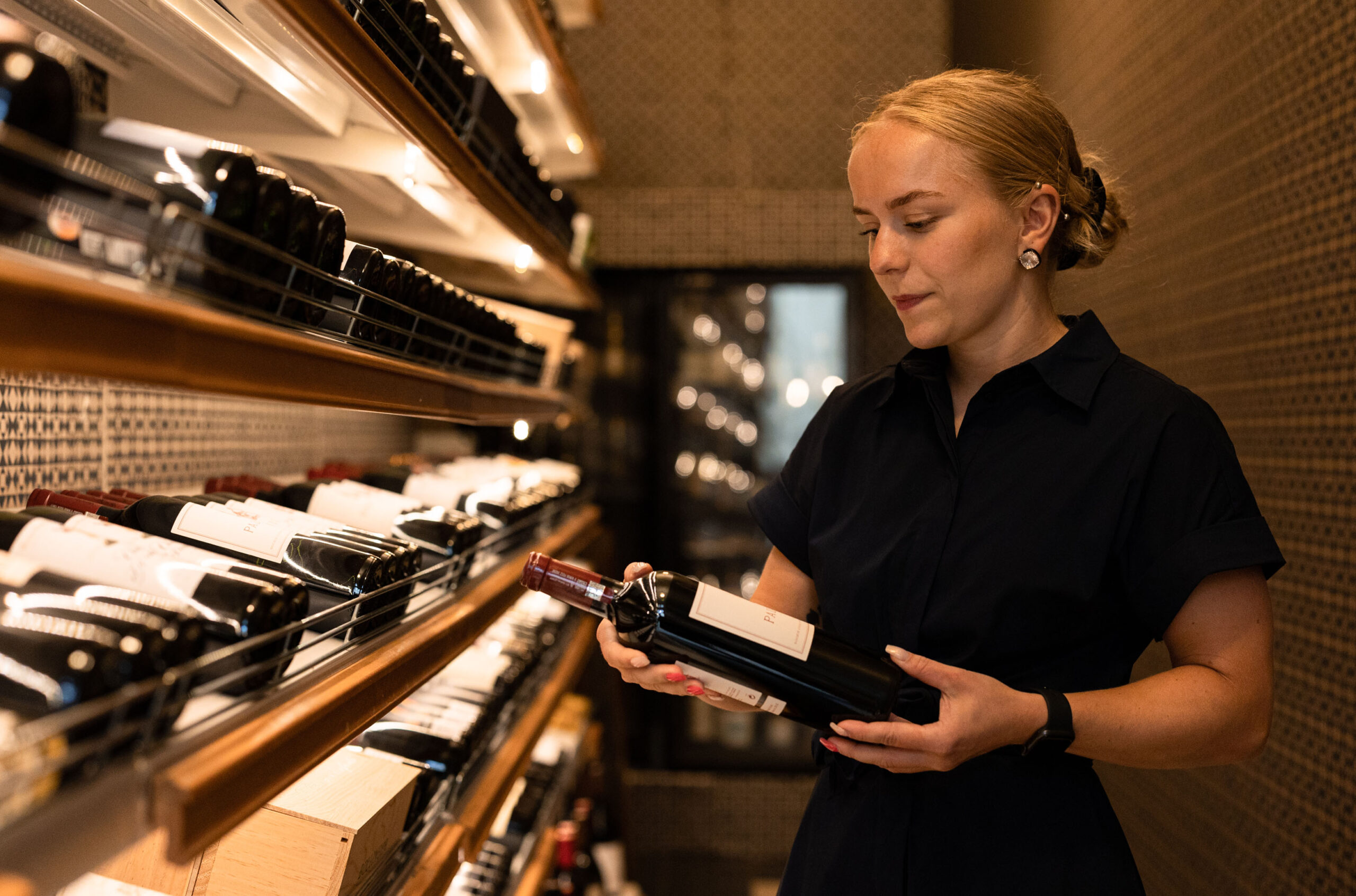 For Tuva, the essence of being a sommelier lies in the art of pairing wines with food. She shared an exquisite example from her recent experiences at Gracy's, where she paired a delightful dish created by Chef Tom Peters. The course featured succulent duck served with a beetroot puree and duck leg sausage.
To complement the flavours in the dish, Tuva selected an Emilien from Chateau Le Puy, a wine she holds in high regard. With its enticing aromas of black cherry, cedar, tobacco, and beetroot, the wine beautifully enhanced the earthy notes of the dish.
Its juicy character, balanced acidity, and lightness elevated the overall dining experience, creating a harmonious interplay of flavours.
Looking ahead, Tuva expressed her hope for greater diversity within the wine industry. "I envision a future that embraces more strong and empowered women, ready to revolutionize the restaurant scene and serve delectable sustainable produce."
Tuva Villa's story exemplifies the passion, dedication, and artistry that define the sommelier profession. As the wine industry continues to evolve, sommeliers like Tuva will play a vital role in shaping its future, guiding us on delightful journeys of appellation.
Click here to see Horeca Issue 12 online