Malta is small and this presents many difficulties in the grander scope of producing food for the whole local population.
Challenges which have been with us for many centuries especially in sourcing water which is etched in our history, with structures still visible today built by our forefathers to deliver water from our rural areas to the then new city of Valletta.
Food is very particular to areas in which it is grown; even the slightest variation will affect the taste, the quality and finally the end product which it was meant for. For example, in Switzerland Alpine cheese tastes different from one Alp to another simply because of the herbs which grow there due to the angle of the slope to the sun, therefore the cows graze on different herbs; thus different tastes in the milk and different tasting cheese.
Back to Malta. Our climate, with its short yet intense winter, allows our farmers to produce winter vegetables which are fresh, full of earthy taste and have travelled almost zero kilometres. The fact that the local produce is so close to our stores makes it a good source of nutrients as opposed to food which has travelled from distant countries. Having said this, we need to better manage what is grown locally and how these products are delivered and packaged for our consumers to opt for local rather than a foreign product.
The first thing that comes to mind is grading: which is extremely important for restaurateurs who want to have a standardised product in order to facilitate their food production. The second thing that is as important is the unit size. It is difficult to go by the 'one size fits all' method.
Smaller eateries need smaller quantities thus it would be ideal that packaging reflects this requirement. One can immediately argue that smaller quantities can be packed in bags and delivered anyway. Not exactly! The fact that no traceability will accompany the product makes it difficult, if not impossible, to determine provenance; which by the way is a legal requirement.
The name of the producer, the address and the date of production are a must. These will ensure that when food is prepared by our talented Chefs, they would be in a position to assert their clients of the provenance and other specifications. Products handled with extra care, local cheese for example, can be managed with further specifications.
The whole experience of dining out is not limited to the ambience and the service, which are very important factors, but also to the actual ingredients which the local hard working farmers have dedicated months to produce.
We have to appreciate that food is not an instant thing, it takes months and sometimes years to produce a quality food item which is transformed into a dish prepared with skill by our local Chefs for our enjoyment. Local food is on its own an experience that can be shared with our guests, and could be an important factor in making Malta a gastronomy destination.
Article written by: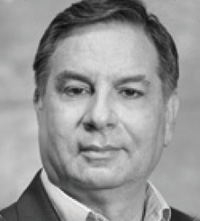 Dr Paulino Schembri D. Prof, MSc. (UCLan) is a food safety management systems consultant specialising in HACCP, working for the local industry. He is a lecturer at the University of Malta, University of Central Lancashire and Coordinator of the Master Chefs Diploma at the Institute of Tourism Studies.
Click here to see Horeca Issue 11 online