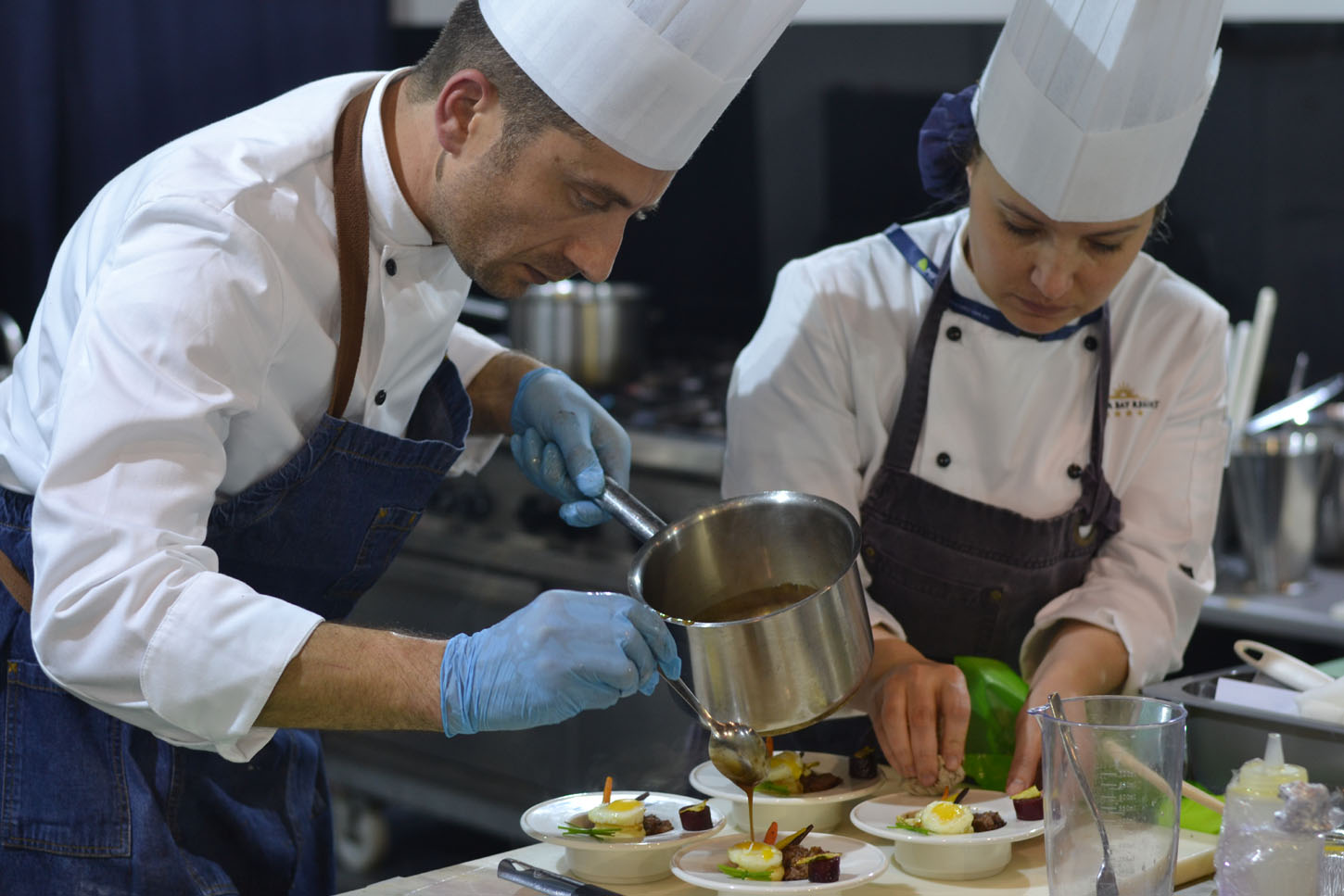 Added 22 January 2023
The Malta Kulinarja is the culinary event that most Chefs would be eagerly awaiting to showcase their culinary talent in a challenge which tests their ability to perform to their highest levels under enormous competitiveness stress due to time constraints and the onlookers who come to witness the execution of preparing dishes from scratch in front of an audience.
The Malta Kulinarja had humble beginnings and has evolved from the prestigious Malta Salon Culinaire to a four day culinary challenge which takes place at the MFCC in Ta' Qali every two years. The last edition was held in 2020, with the 2022 event not being held due to the COVID-19 restrictions. The decision not to hold the 2022 edition was not easy to take; however a certain responsibility was left in view of the staff shortage and the fact that the industry was trying to find its footing coming out of almost two years of restrictions.
The Malta Kulinarja is now set to take place between the 23rd-26th February 2023 and will bring together Chefs who will compete in different challenges and the most prestigious Malta National Chef of the Year competition. The latter competition is a tough one with the Chefs having to prepare, cook and present a three-course meal for four persons within two hours and also an edible buffet for eight persons which must include an amuse bouche, four different types of cold tapas, a soup of competitors' choice with adequate garnishes, an innovative complex salad starter, a fish course, a main course using meat as the main ingredient, a dessert course and a cheese course, all prepared over a set period of time. This challenge has been very competitive and only the very best Chefs ever attempt to compete as it requires many sacrifices, not only in time and skill but also the fact that the competition itself requires many months of preparation.
The Malta Chefs Society is conscious of food waste and has also included negative marking for any competitor observed not respecting the fundamental principle of limiting food waste to the bare minimum. So much so that the traditional static buffet of aspic jelly coated foods has been almost abolished due to the firm belief that food should never go to waste.
The Malta Kulinarja has many levels of competitions and also many different types of challenges for individuals to large teams as in the case of the Parade De Chefs which requires setting up a spontaneous restaurant within the venue to serve 80 guests a three-course meal, all prepared from scratch on the day.
The Malta Chefs Society is honoured to once again be hosting this challenge with the sponsorship of the Malta Tourism Authority which has valued the culinary sector and has provided support to the industry.
The Malta Kulinarja will be open to the general public.