There is no denying that local produce is tasty, full of character and fresher than any other imported product due to the very short distance it has to travel from field and farm to fork.
The produce is picked and delivered for distribution within a few hours rather than travelling in temperature controlled containers, stored and distributed to the wholesalers who will in turn store it and distribute it to our restaurants. However there is a small issue with the local produce in grading which could put Chefs off from using the local produce against the imported one.
To sacrifice taste and quality for grading is definitely an issue which needs to be addressed so that the local Chefs can prepare more dishes utilising Malta and Gozo's local produce - creating a situation where both sides can benefit.
Another issue to tackle is the variety of local produce available. The ever increasing trend of dining out requires that the dishes prepared and presented are varied in presentation and ingredients. Although seasonal produce is always best to consume, it has to be said that traditionally farmers prepared the mainstay produce which fuelled the locals.
However there is also the fact that Malta has become a touristic destination and therefore the production of produce for this industry cannot be ignored. It is also a fact that we can enhance the stay of our guests through culinary experiences prepared by the fruits of the land.
This will give a holistic and unique experience to the tourist as taste is also a sensory element which people tend to remember many years after the experience. Both players of this experience need to communicate more in how and what is required to develop a synergy in the production of food which will end up on our tables. The Chefs, without any added difficulty, should be able to prepare local produce and promote the local freshness with their experience and talent.
Having said that, additional effort to use and promote local produce will no doubt have a benefit on the quality and taste of the dishes prepared. If both the Chefs and the producers are able to better understand what they can do to enhance each other's business, both will benefit from a higher standard and quality served to our esteemed clients.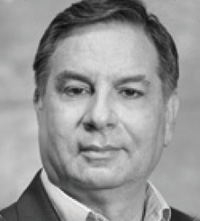 Dr Paulino Schembri D. Prof, MSc. (UCLan) is a food safety management systems consultant specialising in HACCP, working for the local industry. He is a lecturer at the University of Malta, University of Central Lancashire and Coordinator of the Master Chefs Diploma at the Institute of Tourism Studies.
Click here to see Horeca Issue 9 online