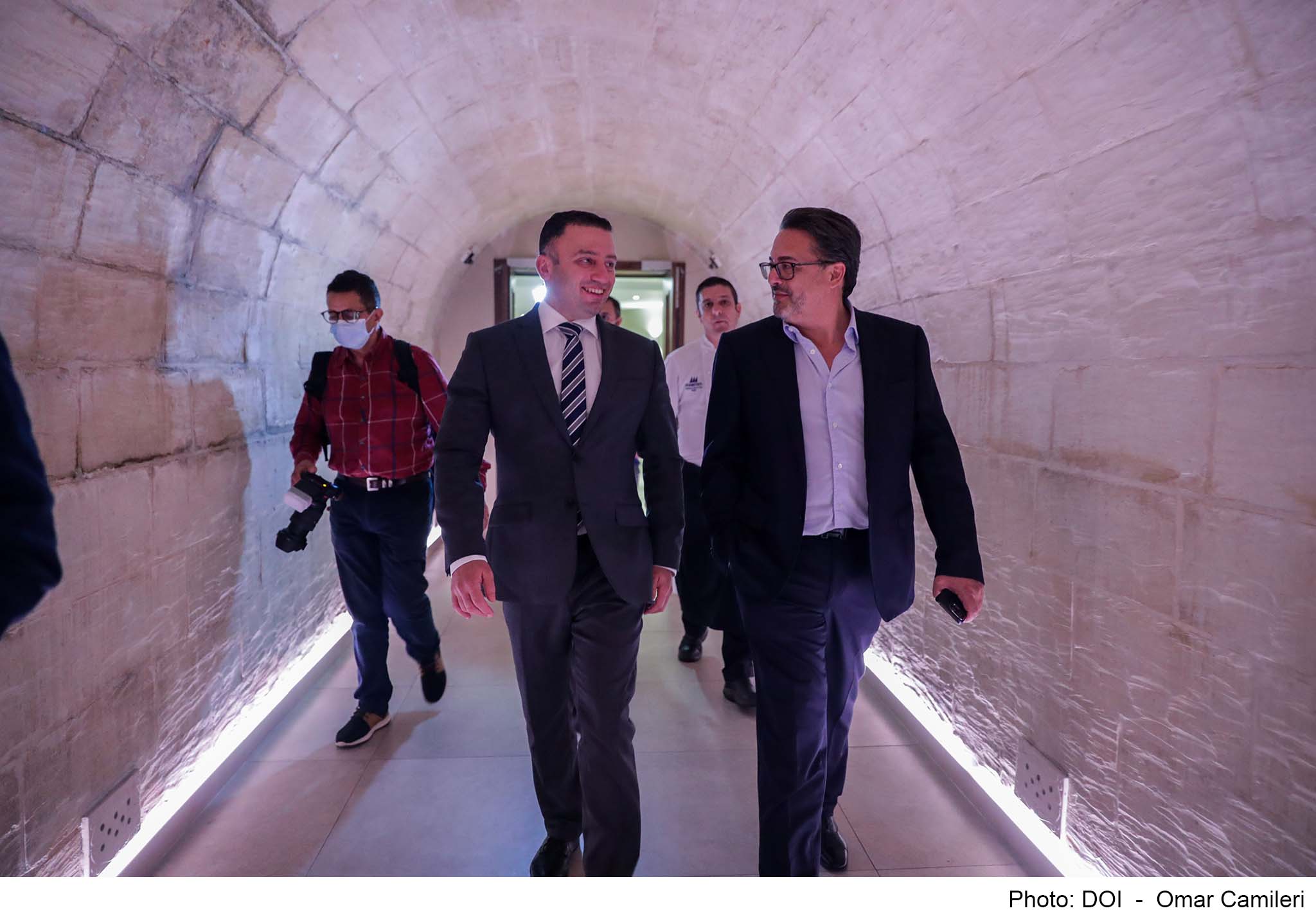 Added:  9 November, 2021
The Maritim hotel in Mellieħa has invested € 6.5 million in a project which includes the construction of fifty-nine new rooms in addition to the existing hotel as well as the renovation of the building attached to the same hotel with three other new rooms – all incorporated within the Maritim Antonine Hotel & Spa.
These details were announced at a news conference by the Minister for Tourism and Consumer Protection Clayton Bartolo, in the presence of the Director of the Maritim hotel, Adrian Buttigieg.
The minister pointed out that this investment will help to achieve high quality standards for tourists who choose the Maltese islands as their holiday destination.
"The government's wisdom in finding a balance between people's health and livelihoods is a reflection of the confidence and resilience shown by the private sector. Therefore, it is gratifying to note how the hospitality sector is not only recovering but we are seeing it make the next leap and invest more in a more efficient and quality product," continued Minister Clayton Bartolo.
He concluded that this investment complements the work of the government to continue to raise the profile of Mellieħa in the tourism sector.
Meanwhile, Mr Buttigieg pointed out that the government's continued support in recent months has been of great importance for the Maritim Hotel to continue its work and strengthen for the future.