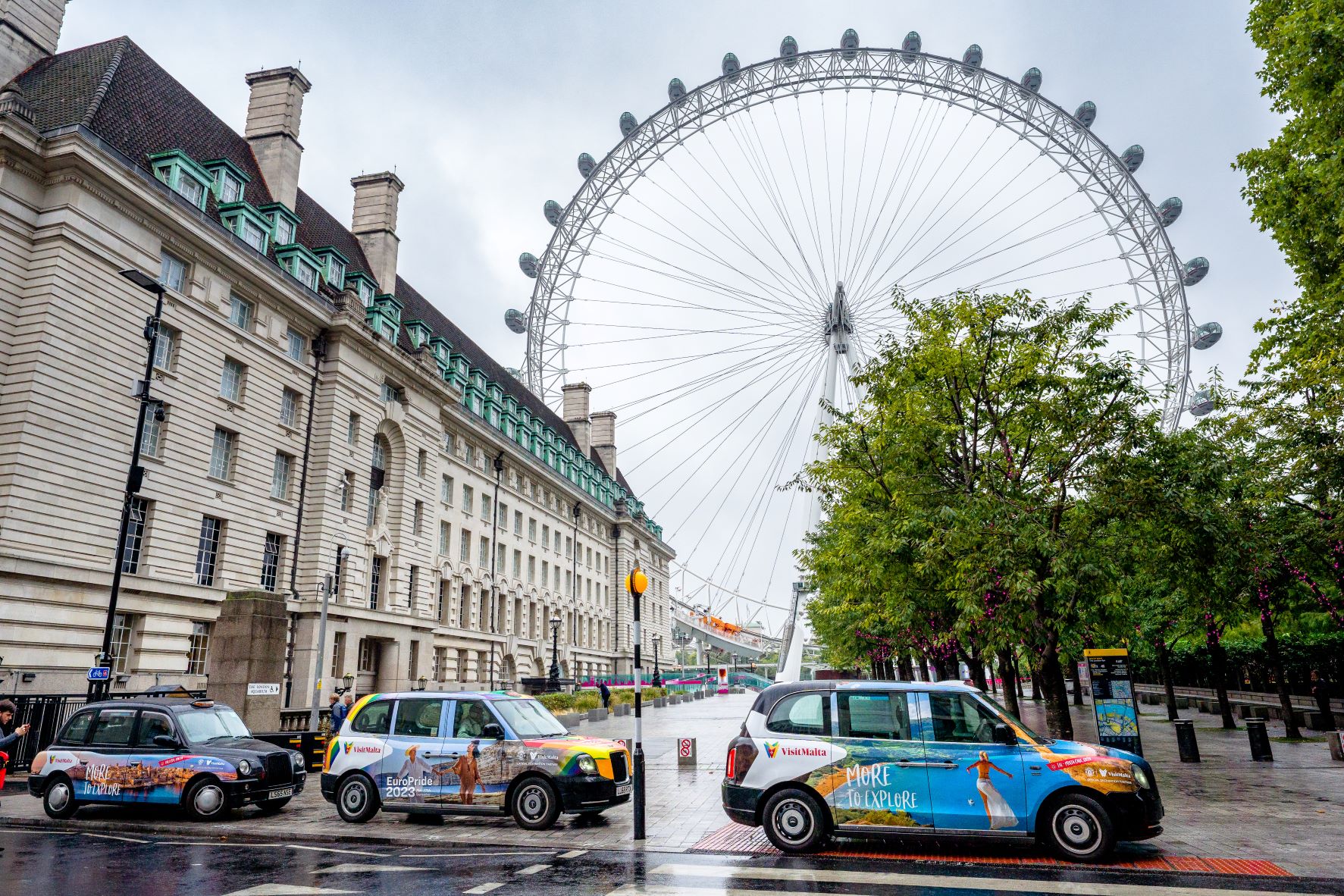 Added 30 December 2022
For the sixth time, the Malta Tourism Authority has been awarded the prestigious UK & Ireland Tourist Board of the Year, during last night's edition of the Travel Industry Awards, organised by TTG and JetBlue to celebrate the best travel business and agents in the United Kingdom and Ireland.
The awards have once again served as an ideal opportunity to reunite the travel community to celebrate the businesses that have grown stronger over the past 12 months and to help highlight the most trusted travel brands for consumers. More importantly, these awards, which are expertly judged, aim at giving recognition to ongoing trade collaboration in the industry.
The awards were split into four groups of categories, including agent-judged supplier categories, expert-judged categories, Fairer Travel categories and Travel Agent categories.
A panel of industry experts said: "Malta Tourism Authority impressed with its commitment to sustainability and diversity and inclusion, incorporating sustainability reporting in its joint marketing agreements with tour operators. Solid growth in airline capacity, operator bookings and tourist spend from the UK market were also strong pluses for the tourist board."
"Winning this award two consecutive years in a row since the relaunch of the Travel Industry Awards by TTG is a great honour and makes me proud to work with such a wonderfully dedicated and talented team. Our core focus in the market is to raise the awareness of Malta, ensure those promoting and selling holidays to the destination have the relevant tools to do so.  The support of the industry both in the UK and in Malta is extremely valuable to us in what we do as we work towards the tourism strategy.
"The UK Malta Tourism Authority Office being voted as the best tourism board of the year is sterling news for Malta's future prospects in our primary source market. Having such a reputable and respected office reaffirms our commitment to remain ahead of the curve – by nurturing new, exciting and unique experiences for our visitors. These are trying times, particularly for tourism. But it's precisely why they call for visionary, creative and realistic tourism policies that sustain Malta's competitive edge around the globe," outlined Minister for Tourism Clayton Bartolo.
"In the UK, as is the case in other markets, a 360-degree marketing approach was adopted since the start of this year, with the aim of reaching all sectors, in a systematic manner, which falls within the parameters of the long-term strategy which the MTA and the Ministry for Tourism laid out in recent months. I am pleased to say that this approach is proving to be effective in a multi-faceted manner: through the number of tourists choosing Malta, through full incoming flights to our islands, and even through important awards such as the Tourist Board of the Year Award, which undoubtedly continues to inject us all with the right dose of positivity to continue our endeavours in the UK and Ireland, and beyond. Such achievements would not be possible if the MTA didn't have a strong marketing unit at Head Office, working in sync with our offices and representatives overseas, and therefore this is why I consider this to be a win for us all," MTA CEO Carlo Micallef added.
The UK Office of the Malta Tourism Authority has just attended this year's World Travel Market, which is one of the biggest tourism fairs in the world, due to be held in London in November, while also focusing on an extensive marketing campaign, aimed at promoting Malta as a Winter destination, also falling in line with the Tourism Strategy currently in place.
The campaign includes VisitMalta advertising on the iconic London Taxis and multiple adverts on selected lines and stations of the London Underground. Each of these adverts will have dedicated QR codes taking commuters to a special landing page on visitmalta.com with more information, booking links, and even a nice prize for a lucky winner.
These initiatives form part of a wider plan which has been executed this year so far – a plan which included more Out of Home Advertising; TV and Radio advertising including special segments on ITV's Good Morning Britain and Lorraine; a full-sized hand-painted Mural in Shoreditch, where a pop-up activation featuring Maltese Pastizzi and Wine, and a good word from Manchester United Legend Wes Brown helped to continue spreading the word about just how there is more to explore when visiting Malta; and, a Magic Mirror installed at London Waterloo Station, tied to the premiere of Jurassic World Dominion. Such initiatives are always coupled and further enhanced with online campaigns which are targeted demographically and also by travel motivation.
Apart from all this, the UK office of the MTA, has also signed several Joint Marketing Agreements with Tour operators, through which the UK office has trained well over 2000 travel agents and operators in 2022 alone. Moreover, several press trips are regularly organised, as well as trade familiarisation trips, with the recent ones having 30 Agents attending, while another 80 agents and representatives attending a FAM Trip organised in collaboration with the Association of Independent Tour Operators.