When looking for a venue to eat or accommodation to stay at, customers are overwhelmed with options. Therefore, before even thinking about retaining customers, business owners need a strategy to attract them. Customer expectations are rising fast and to stay relevant in the industry, businesses need to keep up with the demand. Staging experiences are the way to differentiate your brand and bring the business forward.
The equation is simple. A positive experience is absolutely more likely to be repeated than a bad one. A consumer report done in Malta by Onest and Anchovy found that 73% of respondents stated that they will not go back to a shop/ company after they had a bad experience. This is a shocking number. Imagine how many opportunities your business has lost because of just one bad experience.
On the other hand, guests want to repeat good experiences and better than that, they want to share it. If you manage to impress them, delivering what they want, the positive impact of it on your revenue can be considerable because of the social impact.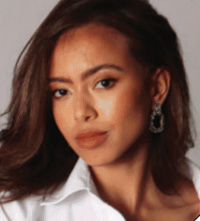 Bruna Rodrigues
Founder and Designer at Inpar Hospitality Concepts
Click here to see Horeca Issue 9 online