Engaging with guests makes you more sensitive towards anticipating needs and this helps you meet guest expectations. One trend that will certainly intensify in the new decade is the drive towards sustainability. The hospitality industry has always had a dramatic environmental impact through significant energy and water consumption during the construction phase, but also throughout the operations cycle, plus as well through the use of consumables, and waste creation. The hospitality industry needs to embrace sustainability as it strives to meet > customer needs that are expected to become more pronounced in this area in the next years. Flight shaming will not only continue to effect airlines but in the end, it will affect hotels too. Addressing guest sensitiveness through introducing measures in favour of sustainability will help a hotel retain and possibly win over even more guests. While many of the measures towards sustainability are initially designed to meet new consumer needs and expectations, several of the practices will ultimately lead as well to a better control of costs for the hotel: as an example, simply a more conscientious use of energy and water can have a significantly positive impact on the hotel's bottom line.
Whilst discussing the matter of cost management, controlling expenses will become an even more important measure as hotel owners and operators try to drive enhanced profitability from their asset. Simply driving top-line revenue may no longer be enough, and with intensified competition margins will continue to come under pressure. The next decade will certainly continue to boost a drive to better track operating costs and to ultimately achieve improved visibility over costs as part of a strategy which focuses on improving your bottom-line profitability. The use of technology, with a clear understanding of what it can achieve, will certainly drive the hospitality industry throughout the next decade. How the industry will comprehend and use technology will become even more important as it will even define the nature of the guests that the industry will host. We will likely see a lot more Millennials and Post-millennials, guests born when the internet was already an established way of life. These will continue to grow their disposable income and thereby become our core clientele. This is the "wired generation": a generation of travellers who are online all the time, they are constantly researching, reviewing, comparing and purchasing. They know where to find the right information and how to get the best deals.
Lastly, the next decade will also likely continue to see a drive towards Smart Solutions. Technology will help hospitality executives meet guest expectations and, in the process, achieve their own targets. Growth in the next ten years will be inextricably tied to the continued growth of technology. The hospitality industry has in many cases only taken small steps in its drive towards the better use of technology. The continued success of the industry in the next decade however needs innovators that can use technology as the way to improve occupancy through better customer engagement, in driving improved and more effective marketing, and ultimately to use technological solutions in a better use of resources to help optimise revenue… and let us not forget, to deliver a better customer experience.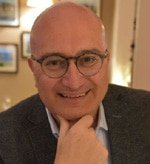 Joseph Galea JG Tourism Solutions (joe@jgtourismsolutions.com)
Joseph Galea has over 30 years' experience in Destination Marketing for the Maltese Islands, representing Malta in many of the markets in Europe and beyond. He also occupied the position of Director of International Marketing with the MTA where he spearheaded a revolution in the way the islands were marketed and promoted, leading to a yet uninterrupted cycle of sustained and continued growth in the industry in Malta.

In 2014 Joe moved into aviation where he took over the CEO position in an acting capacity at the islands' flag carrier Air Malta, in 2016. During his tenure the airline registered its first operational profit in nearly twenty years.

Joseph branched into private consultancy in International Tourism and Aviation in 2018. His clients include airlines, destination management companies, international meetings and conference events, convention centres, and hotels.
Click here to see Horeca Issue 3 online