Reflection FOUR
I have frequently expressed an opinion to my partners, and also remarked in my published articles, that the situation we were experiencing was in no way related to rates. Of course, clients always prefer a higher value for their money, but price or rate was not the most important factor in this particular situation. Many hoteliers however came to accept this as a fact only as the season progressed. Early price dumping in May and June, in a bid to attract business, did not succeed in luring stronger levels of bookings but later in the season when many hotels were able to charge premium rates, some hoteliers regretted earlier price reductions which led to a lower average room rate. The practice of offering added value to the regular rates continues to be more attractive, sustainable, and profitable, than simply a cheaper rate.
Reflection FIVE
Although I have no evidence to confirm this, it seems that the type of visitor we had in Malta this Summer was different, or at least acted differently, from the visitor we typically had in Summer 2019 and in previous years. Many visitors were just happy to be here, enjoying outdoor life and generally not interested too much in sightseeing, particularly if it involved visiting indoor sites or attractions. After long periods of not being able to travel, many of our guests were thrilled to be away from home and in the sun. It may also be that the profile of the visitor was a different one; at least it seems to have been younger, and many of these may have been typical travellers in the past to sun soaked beaches in Turkey, Tunisia and elsewhere, but came to Malta as it was certainly one of the safest places to be.
Reflection SIX
A key issue this Summer has been the lack of employees in the sector. Perhaps the industry's "comeback" was too fast and there was no chance to attract back foreign employees who had returned home during COVID. Demand for employees is high, the supply continues to be low, and wages have gone up because of this. But do not think this is a phenomenon that we only experienced here in Malta. Cases of hotel properties, restaurants, and other suppliers not able to operate due to lack of personnel have been reported all over Europe and at least as well in the US. There may be cases that employees are looking to work in industries that are not as volatile as tourism and the industry needs to make the effort to promote itself again as an attractive and reliable career option to prospective employees.
REFLECTIONS on the coming months
As we come to the end of Summer our thoughts now turn to winter. Media reports continue to fuel concern about the next virus variant, influencing travellers to continue to be cautious with their travel plans. While suppliers need to be prudent in their strategies and pricing, they should take this Summer as an example and steer away from aggressive price led sales and marketing actions. Winter is typically the low season when demand is sluggish, and this year it is not expected to be any different. Going into Summer 2022 we should do so with a sense of cautious optimism as results are widely expected to be better than this year. However, if we have learnt anything from Summer 2021, it is that the situation is continuously changing, and forward planning may for now be difficult but being agile to grab opportunities as they come may make the difference at the end of the day.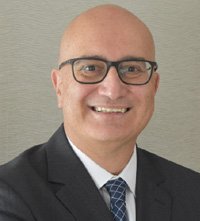 Joseph Galea JG Tourism Solutions (joe@jgtourismsolutions.com)
Joseph Galea is the founder of JG Tourism Solutions, a private marketing consultancy he set up to offer personal and expert advice to hotels, travel agents and other companies and entities in hospitality, tourism, and aviation. His current list of clients including airlines, destination management companies, conventions and events centre, cruise line handling companies and hotels. He is also tourism industry specialist to Horeca magazine.

With over 30 years' experience in the industry, Joseph had been Director of International Marketing for the Malta Tourism Authority up to 2014, during which time he spearheaded the shift in the way tourism to the islands was promoted and laid down the road to consecutive years of record numbers of arrivals, and guest night stays, that the Maltese islands experienced annually up to 2019.

In 2014 he joined Air Malta to run the Commercial department but was eventually appointed as Acting CEO from 2016 to September 2018. Under his tenure the airline recorded its first positive financial performance after many years.
Click here to see Horeca Issue 6 online