Pricing will be important, but it will certainly not be the most important determinant. Of course, travellers will always want better value for their money, but many will not intend to go cheap on their first post COVID trip. Many may even reason that on their first trip post COVID, they can as well spend the money they would have dedicated to last year's trips, so budgets will not be as restrictive.
After being deprived from travel for so long, many will want their first post-COVID trip to be a memorable one. A recent survey in the US conducted by "360 Market Reach" revealed that 40% of consumers plan to spend more on their next trip than they have in the past, with an average increased spend of 45%. Younger travellers (18-34) plan even greater increased spending (50%) than those over 35, but even older travellers say they will spend an average of 43% more.
For many people, the "bucket list" of destinations just got longer during the pandemic. Social media was replete with images of dream destinations, close by, and further away. So many people indulged their longing for travel by taking virtual tours to anywhere, including diverse "trips" as whale watching in Alaska, to a tour of Windsor Castle. Leisure travel and social media posts continue to go hand-in-hand as the medium strongly influences consumers' desire to travel, as well as to where they travel, where to stay and what to do.
Of the survey respondents who participated in the "360 Market Reach" survey, 80% claim social media is influencing their travel plans. We all knew that this was an effective medium to promote travel but its relevance, as a platform for communication and marketing in the next months, is possibly going to outperform anything else. And that is not the end of the relationship; many will want to post images of their revenge trip on social media, simply to show that they are getting their life back.
Flexibility will continue to be a major concern and past practices that saw travellers pay premiums for flexible bookings, will no longer be favourably accepted as we head out of the pandemic. For some time at least, travellers will expect favourable and flexible booking conditions as a staple part of the booking offer if a supplier wants their custom.
Bookings will probably continue to be late but not for reasons we had grown accustomed to in the past. People will simply book late only to ensure that they are well informed of the latest travel restrictions and to guarantee last minute peace of mind. Travel booking practices and patterns will change from what we normally expected pre-pandemic. The months spent under severe travel restrictions will certainly enhance the value of travel in people's minds. However, while people will be eager to travel again, it is important to consider that many will still be faced with more immediate priorities like health, safety, and financial wellbeing.
As the realities of the pandemic start to bite, as a consequence of so many people still furloughed or unemployed, and many experiencing financial challenges, for many the idea of foreign travel may be but a distant dream, with job and financial security a more real and urgent priority. Others who do manage to "revenge travel" as soon as the time is right, may also find that the travel intensity that they were used to before the pandemic needs to eventually be curtailed too.
But for now, at least for summer 2021, as long travellers are set on a "revenge trip" then suppliers need to be ready for the challenge.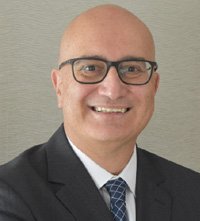 Joseph Galea JG Tourism Solutions (joe@jgtourismsolutions.com)
Joseph Galea is the founder of JG Tourism Solutions, a private marketing consultancy he set up to offer personal and expert advice to hotels, travel agents and other companies and entities in hospitality, tourism, and aviation. His current list of clients including airlines, destination management companies, conventions and events centre, cruise line handling companies and hotels. He is also tourism industry specialist to Horeca magazine.

With over 30 years' experience in the industry, Joseph had been Director of International Marketing for the Malta Tourism Authority up to 2014, during which time he spearheaded the shift in the way tourism to the islands was promoted and laid down the road to consecutive years of record numbers of arrivals, and guest night stays, that the Maltese islands experienced annually up to 2019.

In 2014 he joined Air Malta to run the Commercial department but was eventually appointed as Acting CEO from 2016 to September 2018. Under his tenure the airline recorded its first positive financial performance after many years.
Click here to see Horeca Issue 5 online